For the Birds Art Show
I have always been fascinated by birds and am surrounded by ravens and crows. I'd like to be a bird, or at least have a long conversation with one.

Come to this sweet two-story gallery space in downtown Morro Bay:

Art Center Morro Bay
835 Main St
Morro Bay, CA 93442


Show dates: Jan 19 - Feb 20

Opening reception for the artists: Sunday Jan 22 2-4pm

For more info: www.artcentermorrobay.org or 805-772-2504

I am showing one small 3-d piece, shadow box theater style: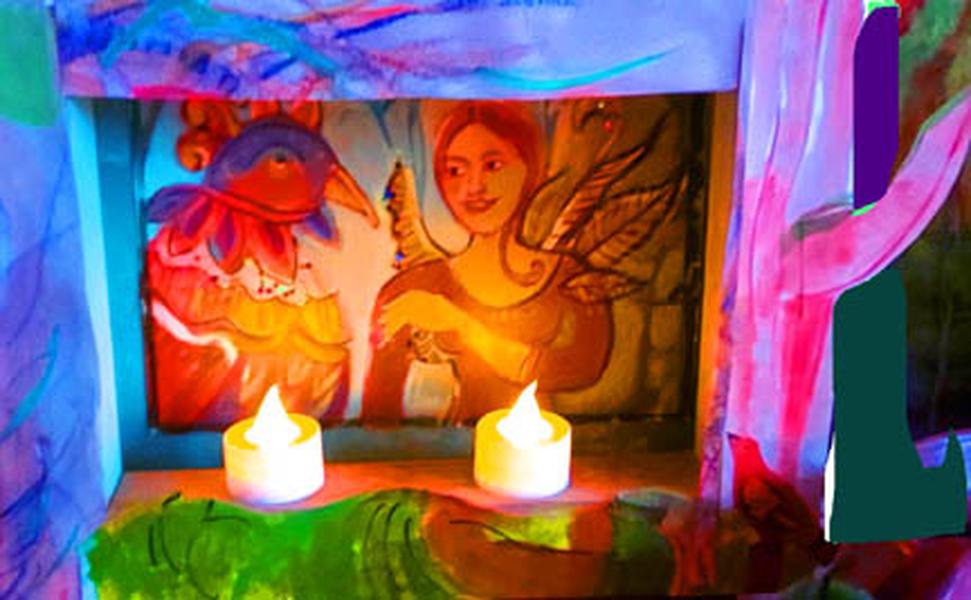 Into the Woods


Also showing three 2-d wall-hung pieces: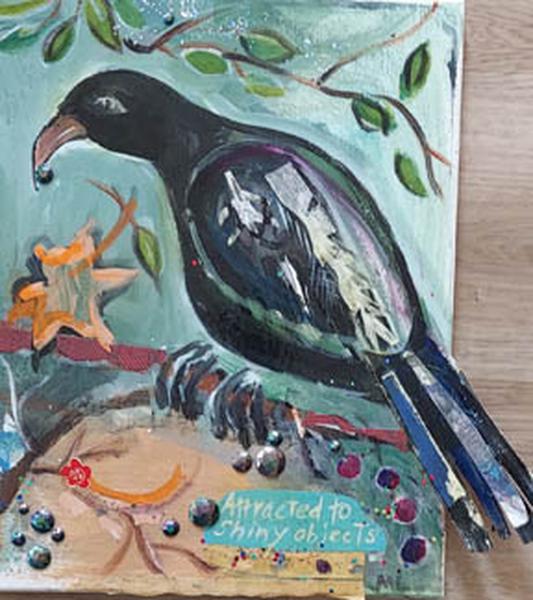 Attracted to Shiny Objects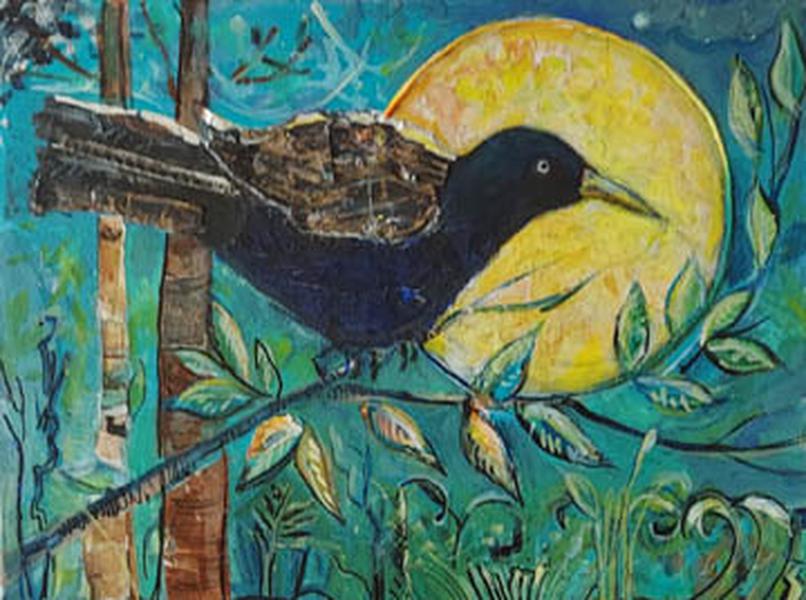 Full Moon Bird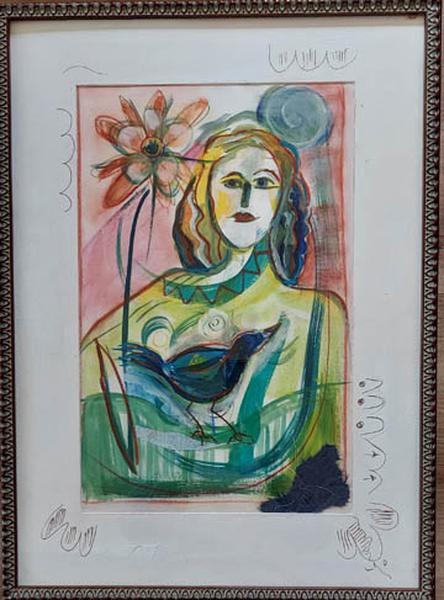 After the Rain a Bluebird


Two of the pieces are framed; Attracted to Shiny Objects is wired due to feathers that extend beyond the edge of the canvas. All are mixed media on canvas and paper
All pieces are reasonably priced.
Avila Gallery - Ongoing Gallery Representation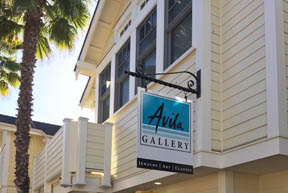 I am pleased to announce that I am now showing work at Avila Gallery, Avila Beach, CA. This gallery is owned by Linda Lewis, a fine jewelry designer and jewelry maker. In addition to jewelry, work by a select group of local artists is shown.

Avila Gallery
65 Landing Passage
Avila Beach, CA 93424
(805) 752-1188
Open M-Sat 12-5, closed Sundays


Landing Passage is a pedestrian walkway and stair connecting Front St. and 1st St. At the top it comes out on Front St. at the Blue Moon over Avila restaurant.

Below are examples of work I am currently showing at the Avila Gallery.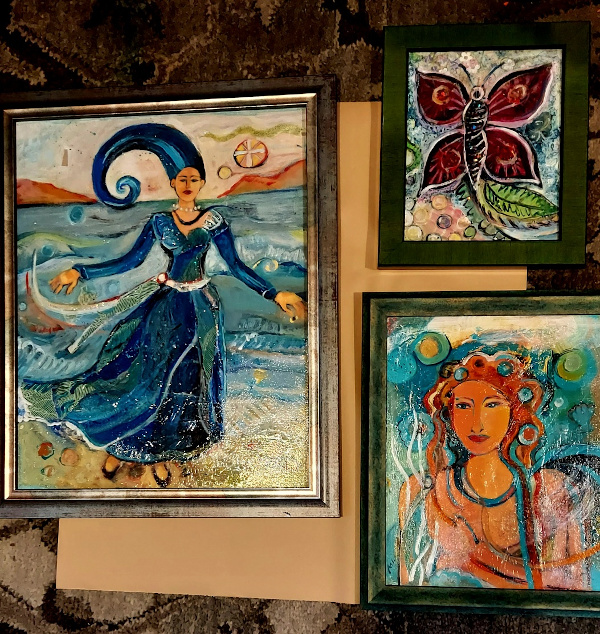 Wave Woman, Brilliant, Beach Lover