Morro Bay Art Center Winter Faire & Craft Show
Showing at the Morro Bay Annual Winter Faire & Craft Show at
835 Main St. from Nov. 10 to Dec. 31, 2022. Reception Sunday,
Nov. 13, 2:00-4:00.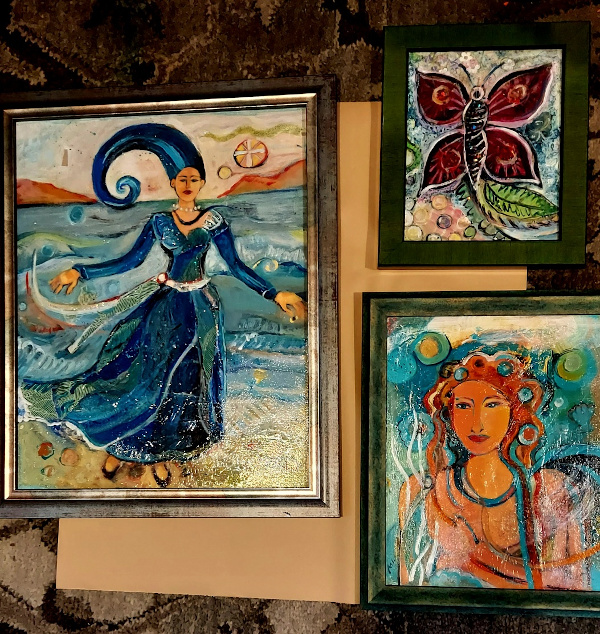 Wave Woman, Brilliant, Beach Lover
Graton Gallery
Showing at the Graton Gallery Alumni Show from Nov. 18, 2022 to Jan. 8, 2023. Opening reception Nov. 19, 1:00-4:00

Graton Gallery celebrates 20 years with an Alumni Show. I was one of the original 6 partners and will have three pieces in the show. I'm very proud to have been a part of this sweet gallery filled with top notch art, including sculpture, glass, pottery and jewelry for 20 years!

I will be out of California during the reception, but I plan to make an extended visit to the gallery on Friday, December 16th, 12:30-2:30; I hope to see you then.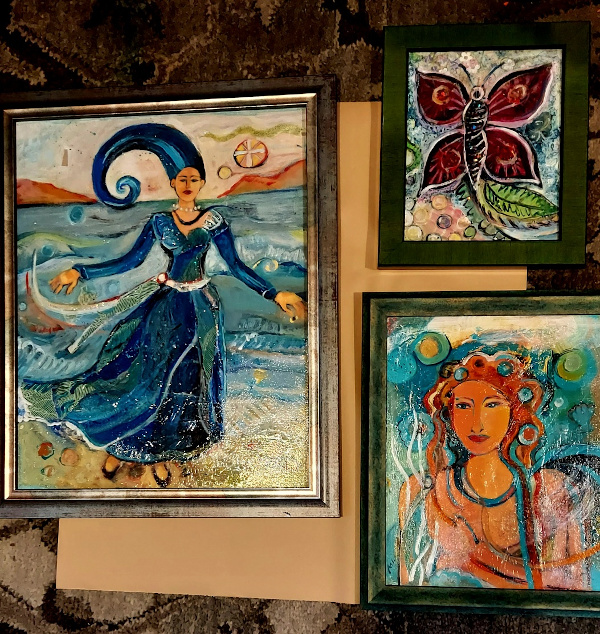 Wave Woman, Brilliant, Beach Lover
Hand Goods in Occidental
Hand Goods
3627 Main Street
Occidental, CA 95465
707-874-2161
www.handgoodsoccidental.com

If you are interested in these paintings, please contact Hand Goods.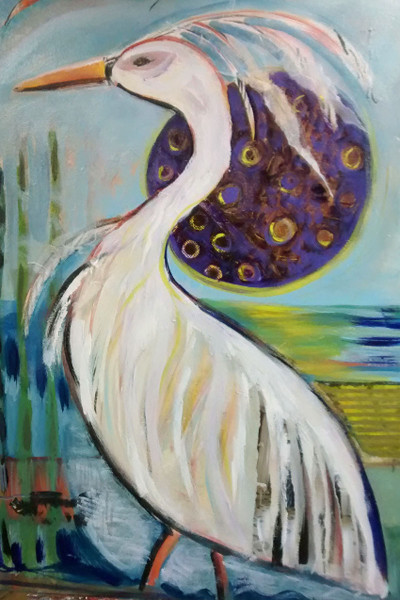 Purple Moon with Heron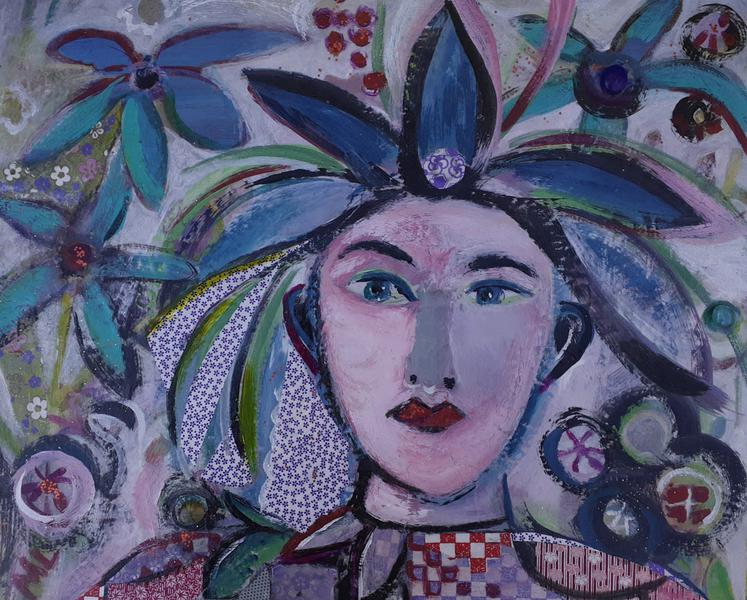 Garden Crazy